This is the third sonnet in a sequence beginning with "The Faerie Lover", and continuing with "The Beloved's Confusion", which can be found among previous posts. The painting is by J.W. Waterhouse.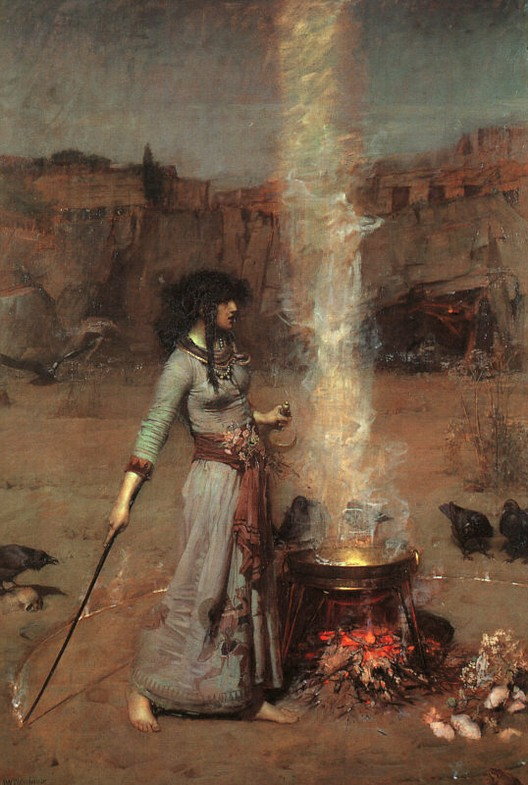 Her Determination
Were I content to love thee from afar,
I would not wait beneath this linden tree
Night after night, in hopes that I might see
Thee passing 'twixt thy dwelling and thy car.
I will not feed upon my heart's remains,
Peering disconsolate into thy world.
Tools have I gathered, ancient scrolls unfurled
Of power to shake the lintels of the planes!
Thy meadows I behold; ye see not mine,
Their azure lilies surging in the wind.
That will I alter after my design,
Glyphs of enchantment tracing in thy mind.
Drowned in the midnight river of my hair,
Thou shalt behold my beauty and despair.
- by Wayward Disciple